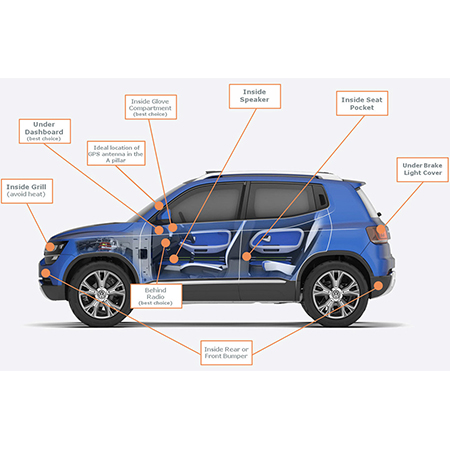 Whether it's to make sure of your teen driver's safety, to ensure that your spouse is not cheating, or to simply know where your vehicle is in case it is stolen, it's essential that you place your tracking device in an inconspicuous area. Once the person finds out that they're being tracked, your device will be broken, and a family conflict may arise because they will think you don't trust them. To avoid this scenario, you have to know where to hide the GPS tracker on a car.
Where to Hide the

 

GPS Tracker

 

on a Car
How GPS Tracking Works
GPS or the global positioning system is a tool that helps transmit live location information to your computer or mobile phone. The pieces of information you receive in your cellphone are from the 24 satellites that revolve around the earth. The triangulation method is used in validating the location of the transmitter before information is sent to you.
When using the vehicle tracking device, it should be positioned in a way that the antenna can detect satellite signal. The tracking device is the same navigation tool you use in finding location while hiking or driving.
How to Choose a GPS Device